Digital video that influences the right people in the right places at the right moments.
Do More Than Advertise. Connect & Engage with a Captive Audience
Captivate has one of the largest digital screen footprints in North America, providing agencies and brands with unprecedented access to high-value decision makers throughout their day.
Our growing network of digital video screens are primarily in elevators, lobbies and common areas in premium commercial office buildings and luxury residential buildings.
Brands that want to be where their audience is and win the battle for their attention want to be with Captivate.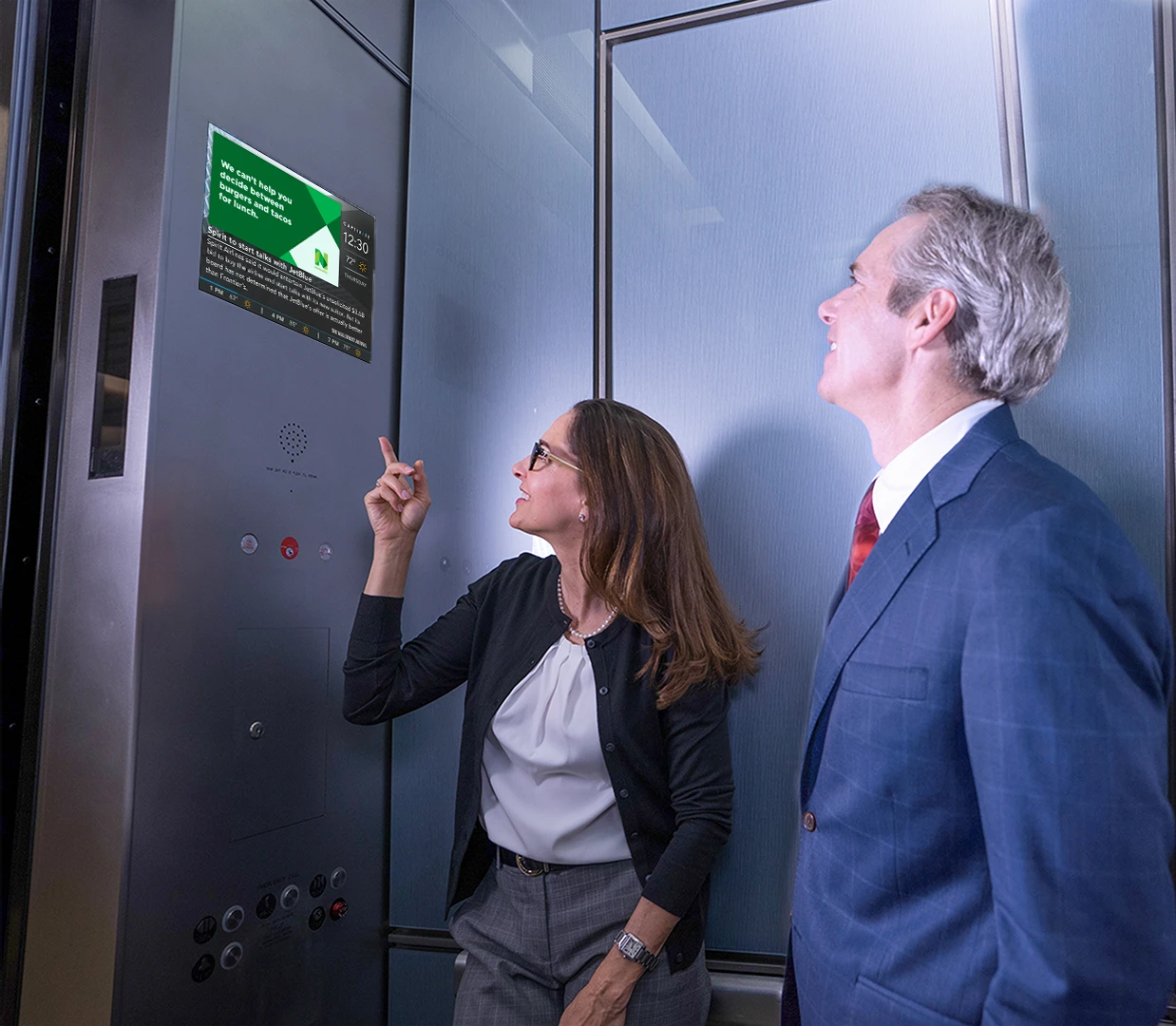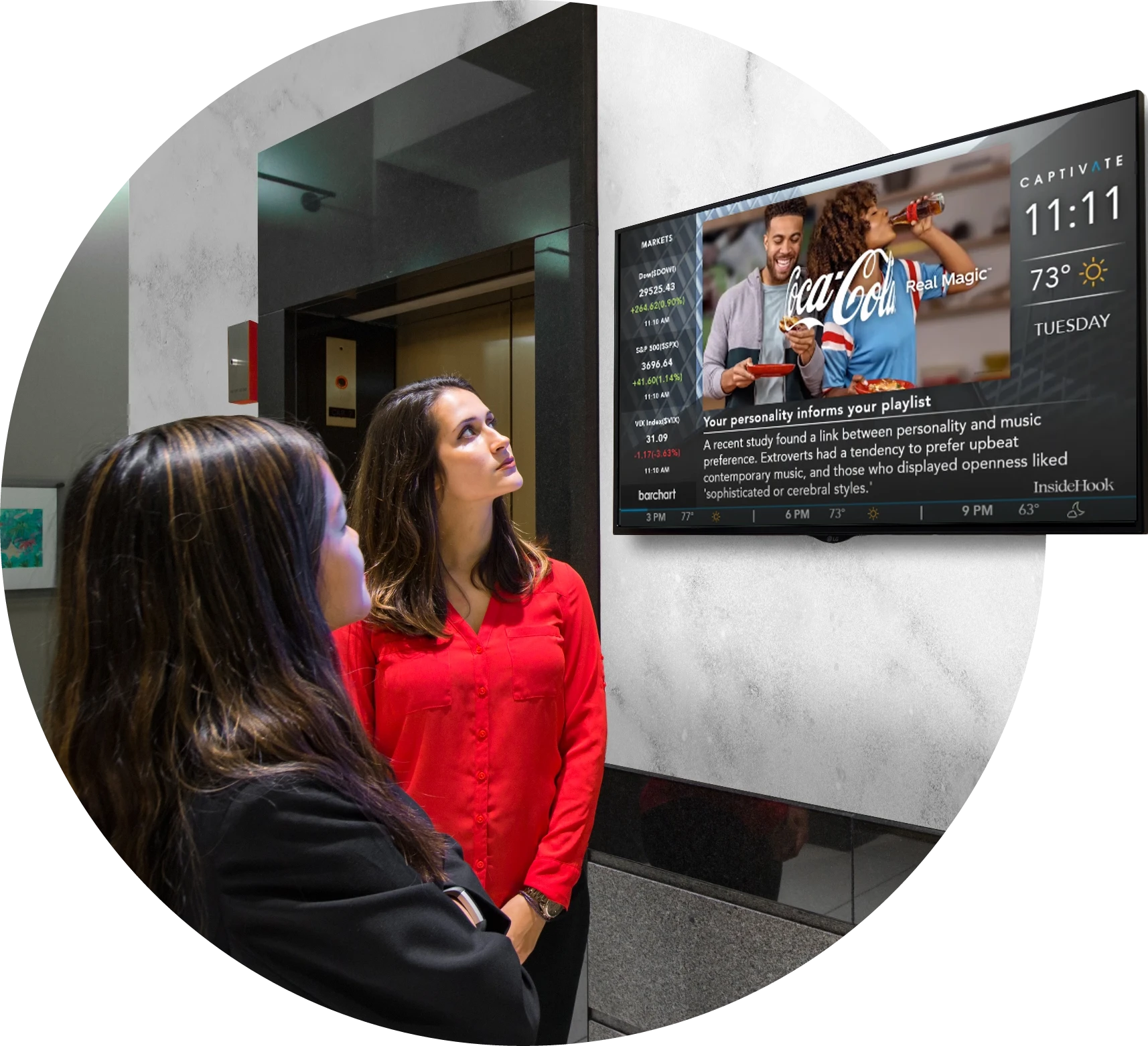 Influence high-value decision makers at scale in brand-safe environments with the highest quality impressions that engage and drive action.
Captivate puts brands in front of the most targeted, high-quality audiences, giving them the best ROI and agencies an increased capability to delight clients.
Advanced ad targeting
Curated, relevant content and programming
Advanced measurement and attribution solutions
Modernize your tenant communication strategy to build connection, elevate their building experience.
Captivate drives increased tenant satisfaction for increased occupancy and renewal rates.
Real-time, custom alerts and property info
Professionally curated content
Real-time city transit info based on building location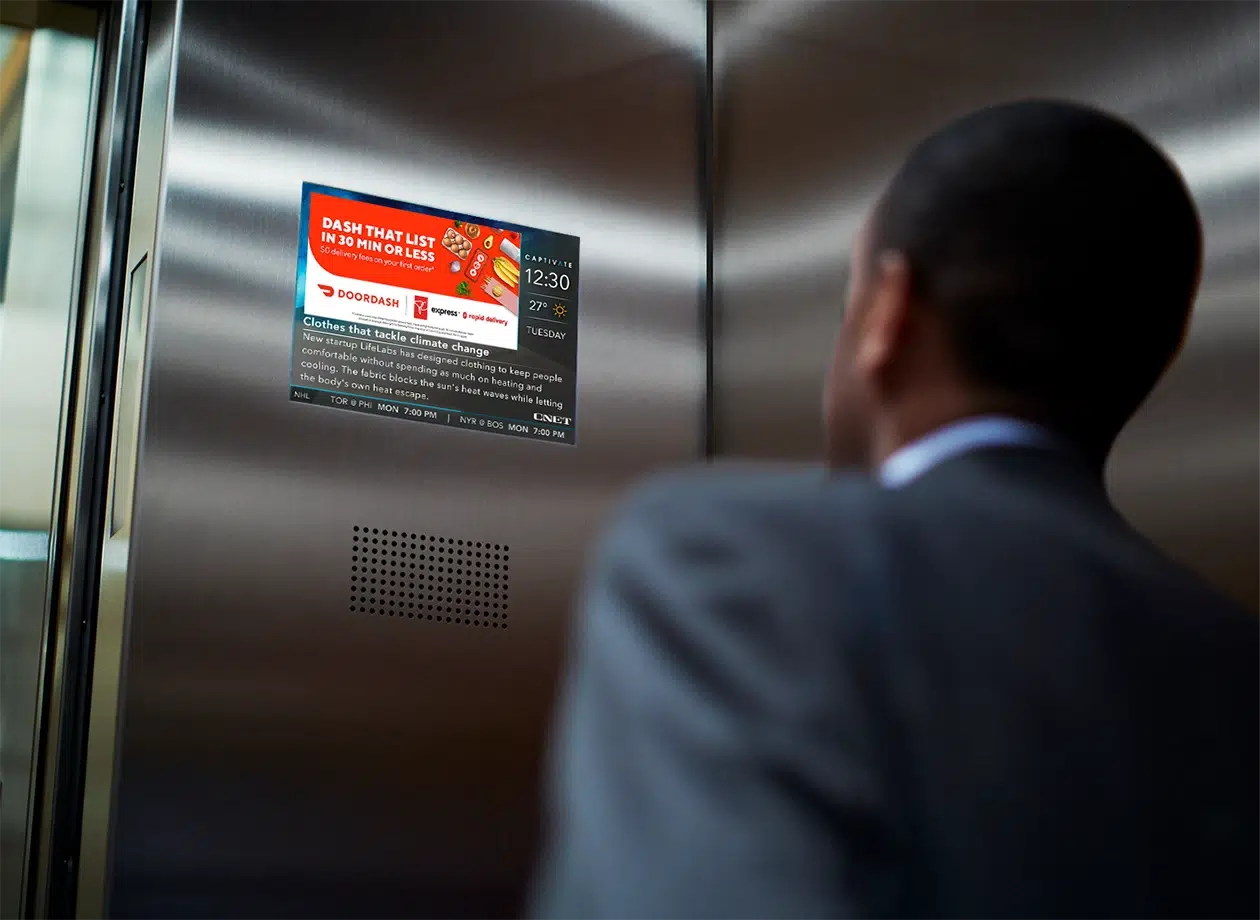 Watch The Captivate Experience
"Captivate delivers useful, up-to-the-minute, and engaging content for tenants at One Bryant Park to enjoy every day. Captivate's ScreenCenter™ has proven a valuable tool that allows us to share messages to tenants at a single property, or promote broader initiatives across our portfolio"
Vice President of Marketing, The Durst Organization

"We have been using Captivate for over a year and are very happy to find a system that provides engaging content, news, weather, and events to the residents in our common areas, and it is customizable with our building messages. The user-friendly dashboard allows for community events and updates to be promoted in a creative way."
Karen Farney, Senior Community Manager, The Courtyards - Ann Arbor, Michigan
"ScreenCenter is an easy way to communicate with our tenants vs relying on emails to be cascaded internally"
"Tenants love Captivate and it helps keep everyone informed of building events and worldwide news"
Property Manager at 777 Main Street

"We believe you have a great product, which is enjoyed by all our tenants and their guests."
"We have had nothing but excellent service"
Property Manager, The Plaza Buildings
Connect. Engage. Influence.